AGAINST ALL ODDS! was a great success, but we're now ready to meet you in person again! SAVE THE DATE FOR BUILDING A BETTER FUTURE!
We will love to see you on our 23rd. Gala on Friday, November 5, at the Falls Church Marriott Fairview Park.
Thank you for supporting immigrant children, youth, and families in Virginia.
For more information about our 2021 Gala, tickets, and sponsorships, please contact Alexa Mavriodis at alexa@edu-futuro.org or at 703-819-4813.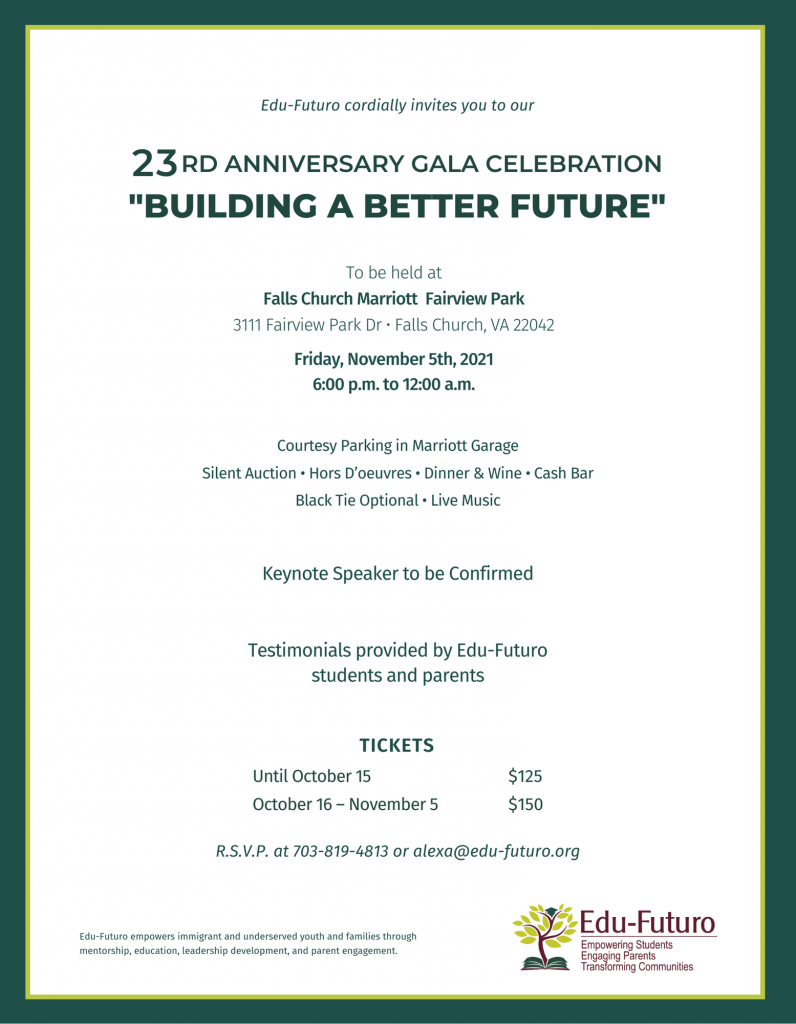 Edu-Futuro
You Can Be A Part Of Our Team
We are always looking to expand our team of volunteers. We search out dedicated people that want to make an impact in our community and the world.. If you are interested in volunteering, click the Volunteer Now button below.
Your Donation Will Help Those In Need