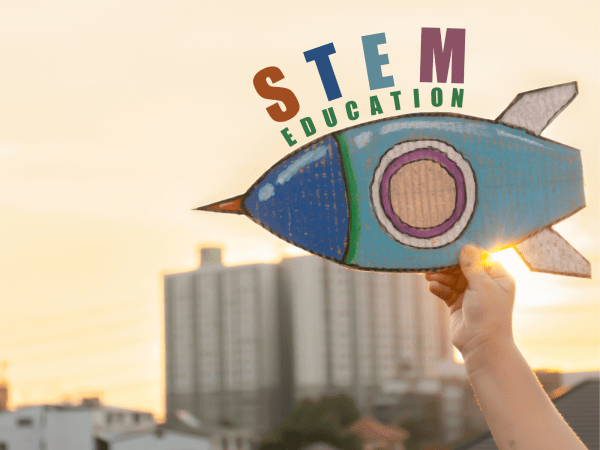 Our new Virtual STEM Programs are... amazing!
Find the Timelines below. For more information please email us at leaders@edu-futuro.org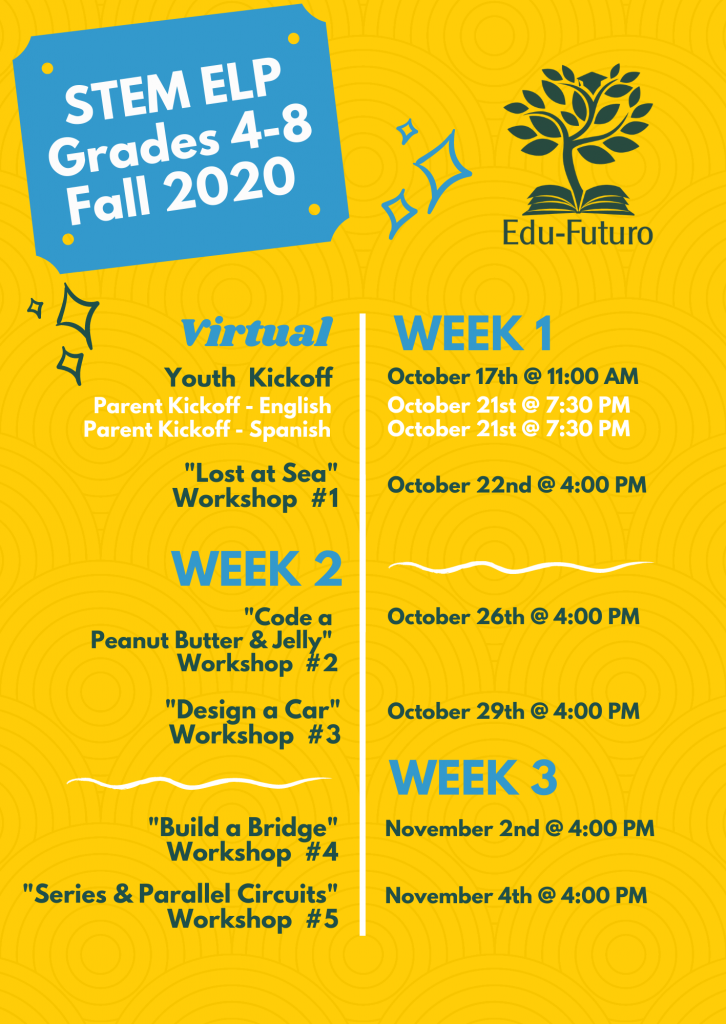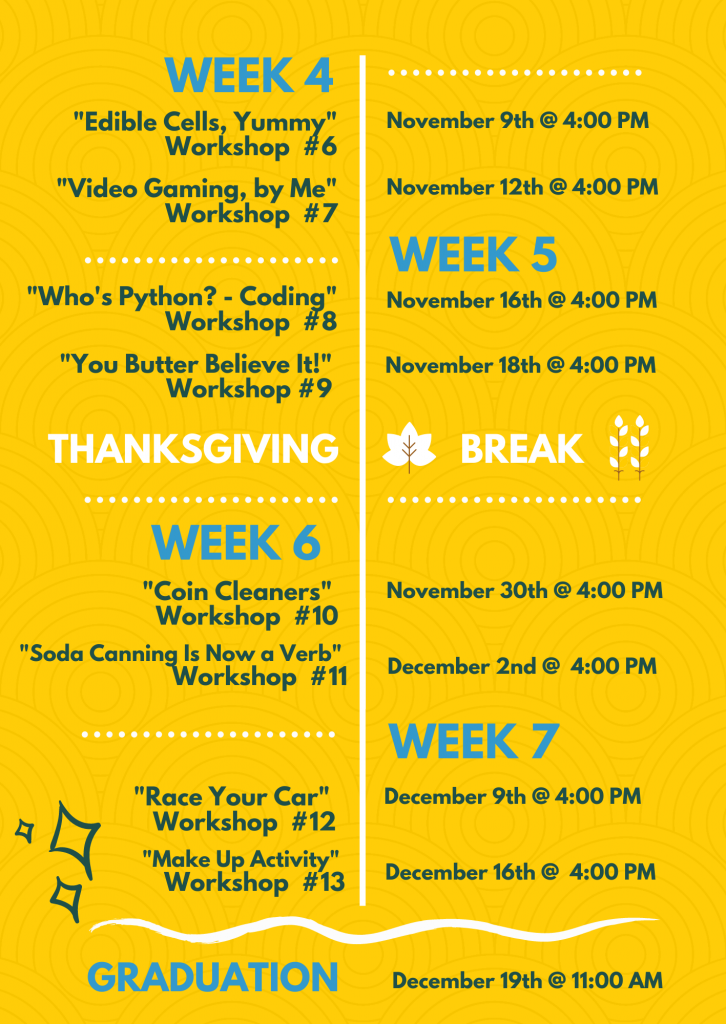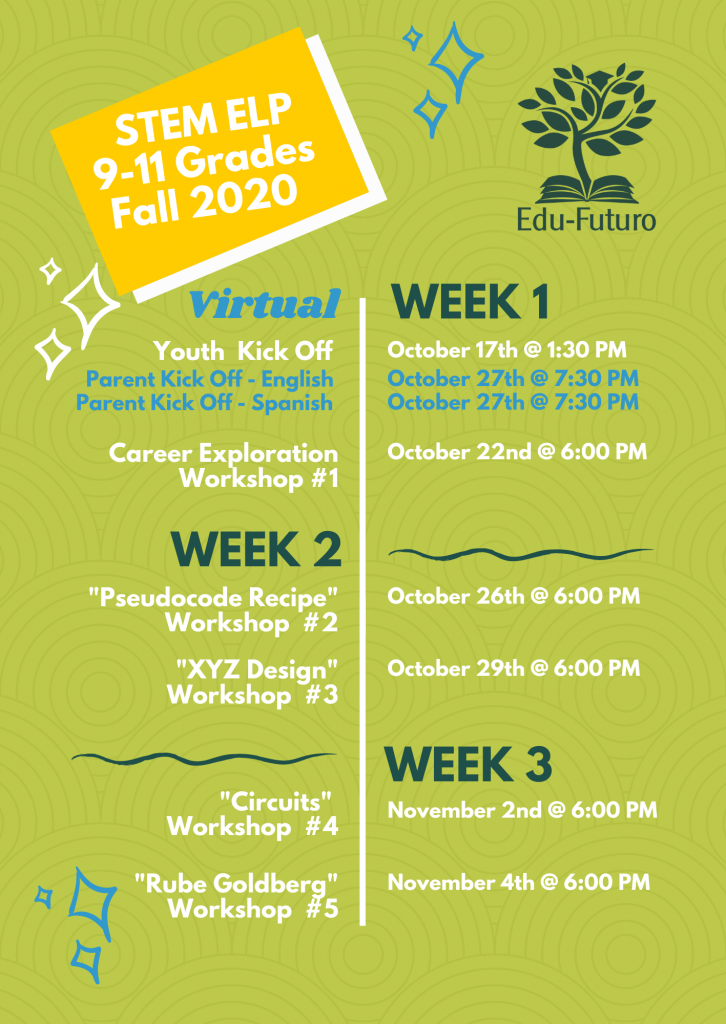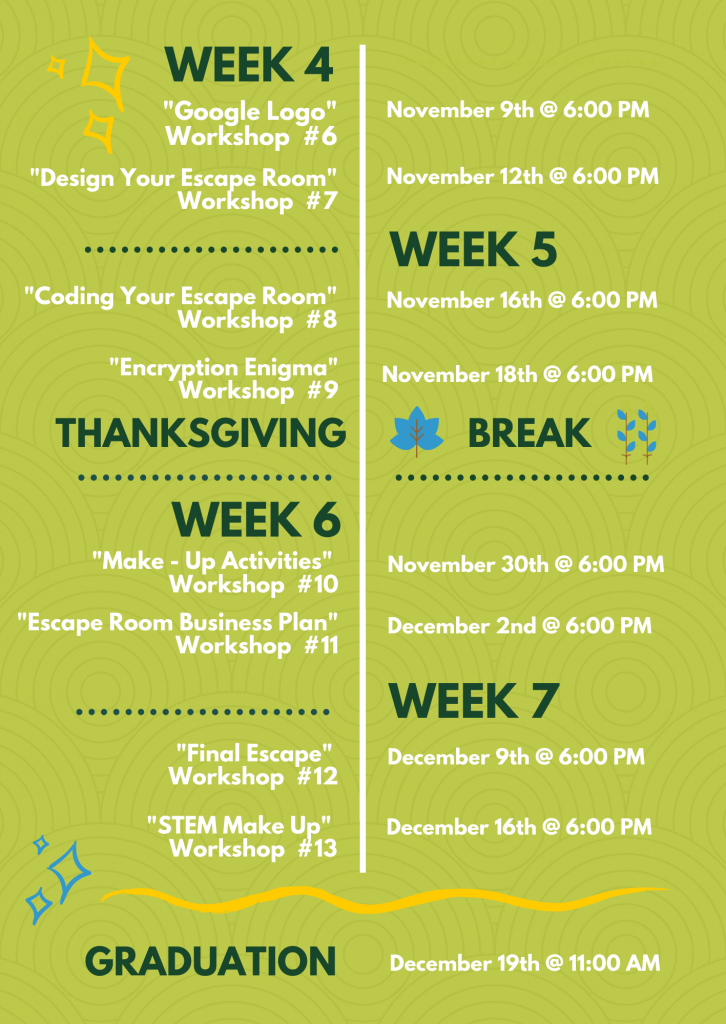 The Robotics Club engages middle school Latino and immigrant youth in hands-on STEM enrichment, teaching middle school students to design, construct, and program robots to fuel their interests in STEM professions. In the longer-term, the Robotics Club is the first stage of an innovative "pipeline" approach to supporting students' college & career readiness. The high-tech nature of the program attracts students during the middles school years, which research shows is a critical time to develop and retain STEM confidence.
Our STEM-focused ELP Robotics Club is offered for free to youth in grades 6-8, and after the first year in the program, students can choose to return for a second year to participate in local and regional robotics competitions and work on developing more advanced skills. The curricula used by this program have been vetted by the Carnegie Mellon Robotics Academy and align with Common Core standards.
Students in year one meet twice weekly for 1.5 hours per session during the fall semester to work through the LEGO MINDSTORMS EV3 curriculum. In the Spring, students meet only once per week, and work on developing more advanced skills to prepare for our in-house competition at the end of the school year.
Students in year two use the fall semester to hone their skills and prepare for local and regional FIRST Lego League competitions in small teams of four to six, coached by a staff member or volunteer, to develop creative solutions to real-world problems. Previous challenges have included topics like re-imagining infrastructure projects to withstand natural disasters or designing robots to help people with physical disabilities perform everyday tasks. These competitions encourage students to blend technical skills with creative problem-solving, connecting classroom lessons with tangible, real life applications. In the Spring, students work in teams of two to practice engineering and coding skills using VEX IQ robots and curriculum.
This program has been suspended since March 2020, due to the Covid-19 disruption. In lieu of this program, Edu-Futuro is offering virtual STEM Programs and you can sign up clicking on the Menu. If you need more information please email us at leaders@edu-futuro.org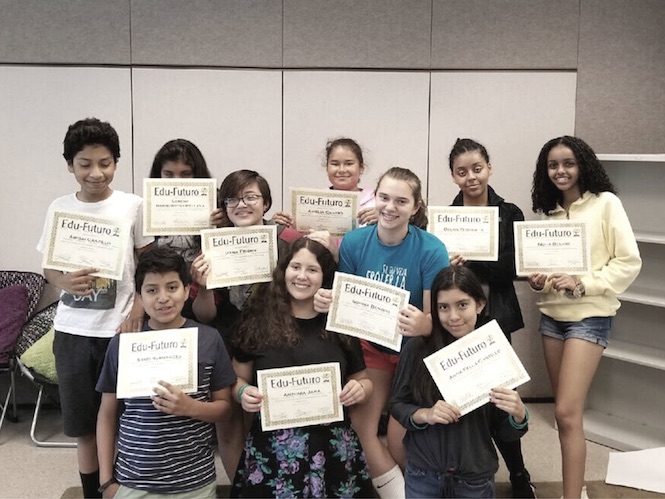 For Fiscal Year 20-21 we will be implementing changes in this program. The goal of our new curriculum is for students learn to identify their emotions, administer them, and make better decisions. Workshops will include: Identifying youth's sparks and hidden strengths; Shifting youth towards a growth mindset; Skills and attributes to reach full potential; Focusing on goals and roadmaps to getting places.
Emerging Leaders Program Part I (ELP I)
ELP I is a free 12 session workshop series offered to youth in grades 9-12 three times per year. Each ELP I series includes workshops that focus on developing professional skills and building confidence to become a leader. Activities include:
College visit
Resume writing
Speech writing and speech competition
Scholarship competition
For the duration of the program, students have the opportunity to bond with a young professional in a mentor-mentee relationship: working on small crews of 4 to 6 students, each mentor is able to provide more attention to the individual needs and progress of the students, helping them finalize their resume, speech, and scholarship application.
Please find the Timeline below.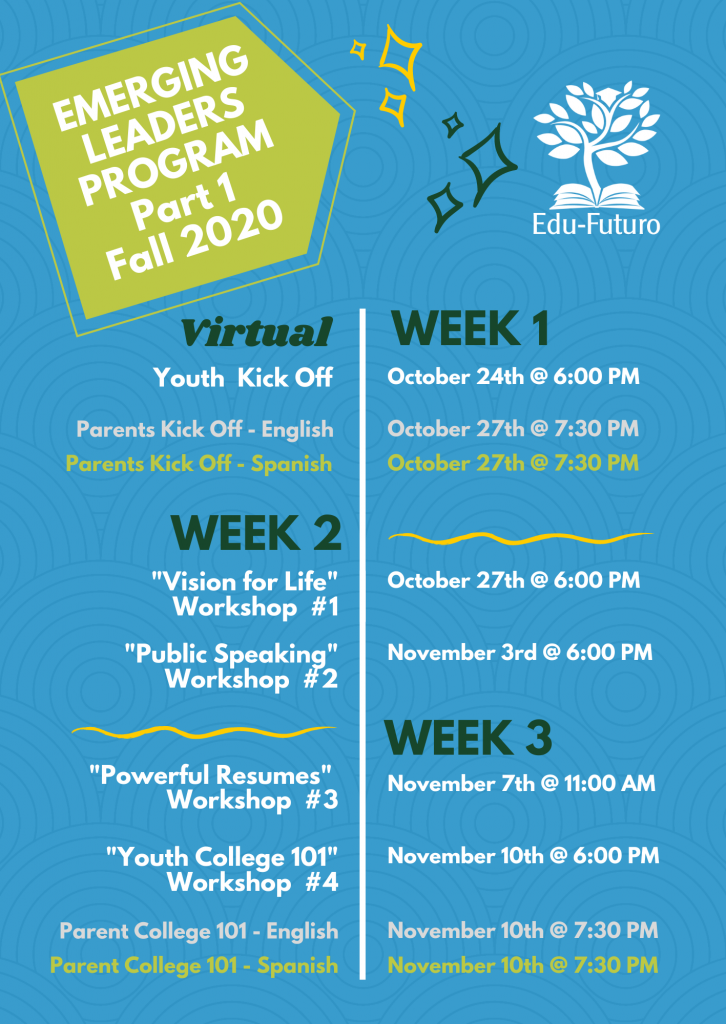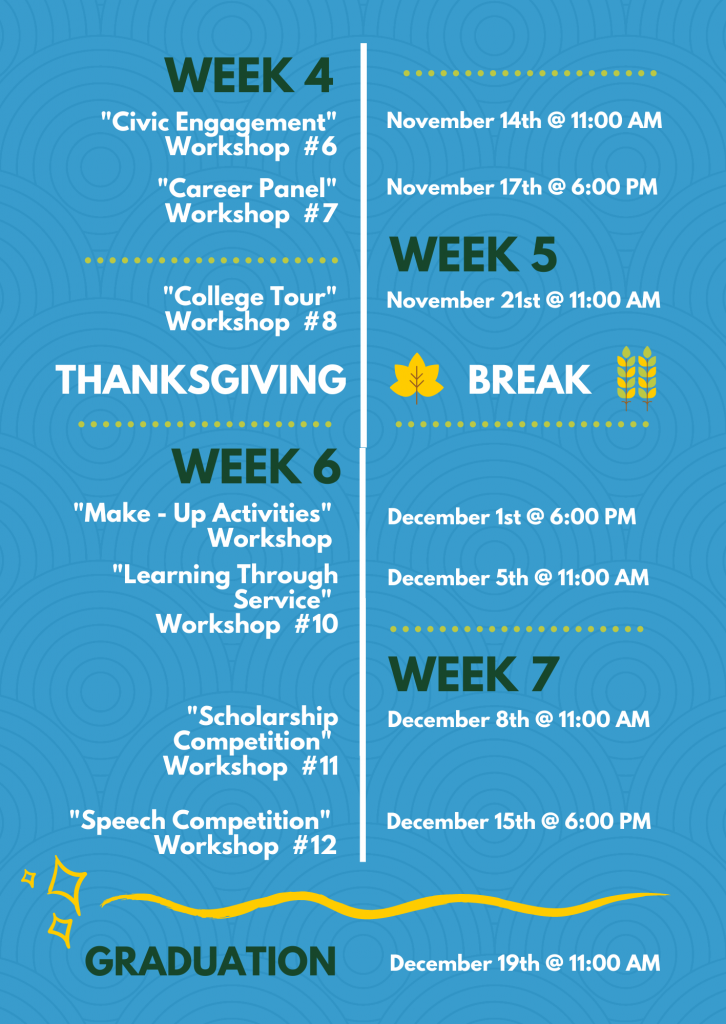 Emerging Leaders Program Part II (ELP II)
Rising high school seniors who complete ELP I are eligible for ELP II, a free year-long program supporting seniors during their college application process through weekly one-on-one coaching and mentoring services. Mentors provide feedback on college essays, ensure youth meet submission requirements, and help students apply for financial assistance. From September through January, students receive support with college applications and, from February through June, students receive support with financial aid and scholarship applications.
As part of this program, students are also required to engage in their community in Northern Virginia. Edu-Futuro delivers a civic engagement curriculum for the ELP II students, with the goal of teaching students about advocacy and service. Furthermore, in order to graduate from this program, students must complete at least 8 hours of community service.
As the third and last component of this program, Edu-Futuro offers monthly workshops focused on the students' preparation for college life. This series of workshops intends to reduce the anxiety about the transition from high school to college, make sure students know about the resources that are available to them in college, and provide practical skills that can be helpful for their personal and academic development.
Emerging Leaders Program Part III (ELP III)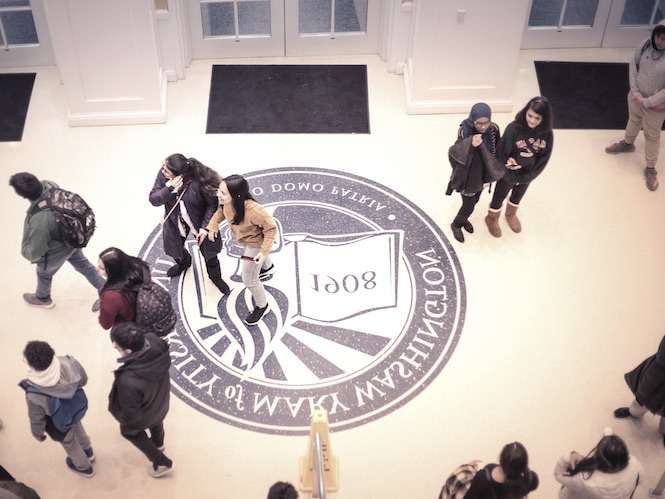 College Attendees who complete ELP II are eligible for ELP III, a free program supporting students during their first college year through ongoing mentorship, regular check-ins, and occasional workshops. ELP III Members are matched with Mentors who are familiar with the ins and outs of college and help support members throughout their transition period.
Mentors provide advice on internships and networking, career planning, and school resources, in addition to time management and study advice. Mentees will meet consistently throughout the year with Mentors to develop skills and connect with important resources. Mentees are also expected to participate in biannual keystone workshops focused on College Success.
Edu-Futuro is currently in the process of developing the ELP III Program set to officially launch in January 2021. Graduates of ELP II who are currently enrolled in their first year of College or University are encouraged to apply now!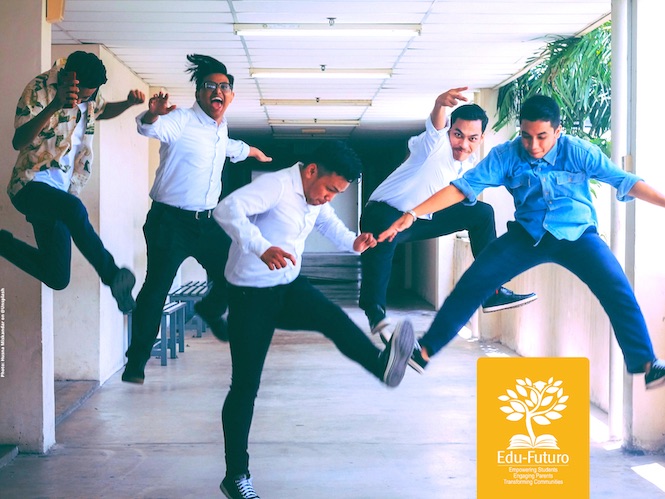 Edu-Futuro
You Can Be A Part Of Our Team
We are always looking to expand our team of volunteers. We search out dedicated people that want to make an impact in our community and the world.. If you are interested in volunteering, click the Volunteer Now button below.
Your Donation Will Help Those In Need